Hours of Operation
Effective: 10/10/2022
Eastern Time
Monday & Tuesday: 10:00 am - 6:00 pm

Wednesday

: Closed

Thursday & Friday: 10:00 am - 6:00 pm

Saturday: 10:00 am - 2:00 pm

Sunday: Closed
Now Hiring
The Scout Shop has Full and Part Time positions open at the store.
If you are interested in applying, please reach out to Michele Eldredge at michele.eldredge@scouting.org with your resume and cover letter/email of interest in your desired position.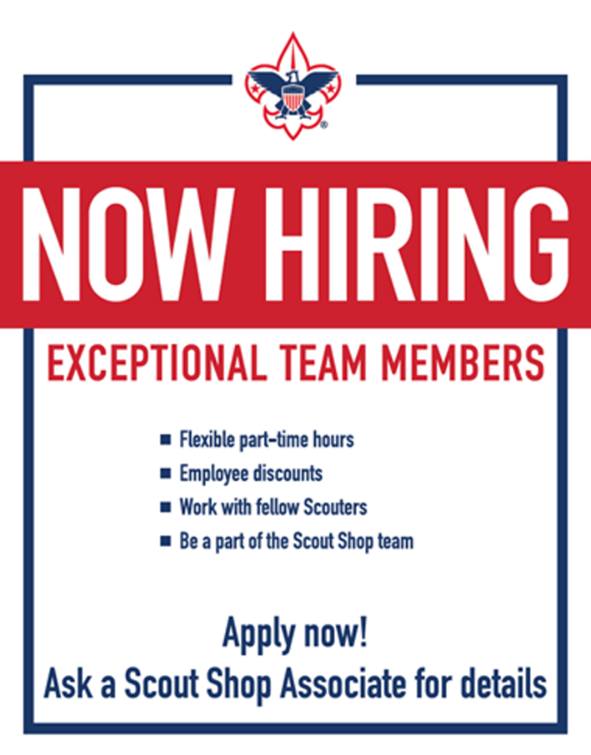 Sewing
Save Time! Let us sew patches on your uniforms, jackets,
blankets, sash, and more!

We can typically finish the project while you wait!