2021 National Jamboree - Postponed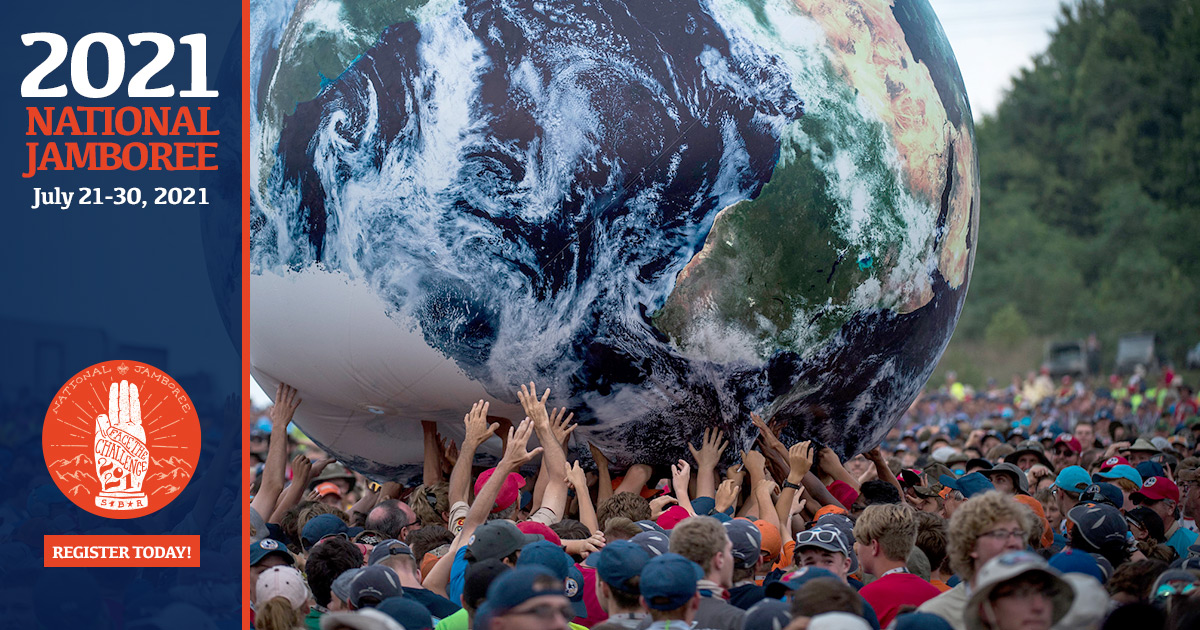 REGISTRATION PROCESS

Registration is a two-step process.

Your deposit will hold you one of the 36 youth spots. Space fills quickly, so don't delay. Get registered today!

Register yourself at the National Jamboree site. (Each scout must have their own My.Scouting.org account.) Make NO payments at this site. Remember the registration code that is given to you.

STEP 2 (must do STEP 1 first):

Pay your $300 deposit to the Chattahoochee Council. (First-time visitors will need to create a Council user account.)
Calling all Scouts! Chattahoochee Council is organizing a special troop to attend BSA's 20th National Jamboree. National Jamboree occurs only every four years, and is THE greatest Scouting experience of those who attend! Along with 40,000 other Scouts, you don't want to miss out on this once-in a-Scouting-lifetime opportunity. "Facing the Challenge" is the 2021 Jamboree theme. There is whitewater rafting, rock climbing, shooting sports, mountain biking, a skateboard park and half-pipe, miles, and miles of ziplines, BMX, SCUBA, plus so much more! Along with 14,000 acres to explore in the southern West Virginia wilderness, there are also concerts, patch trading, opportunities to earn a merit badge or two, and meeting new friends from across the country.
Requirements:
Scouts must be at least 12 years old before 21 July 2021, but cannot be 18 years old before 30 July 2021.

A maximum of 36 youth can join the Council's Jamboree 2021 troop.

Jamboree 2021 welcomes female Scouts, as part of a separate, all-female troop!
Cost:
$2,375 covers your National Jamboree fee ($1175), transportation to/from West Virginia, all food, two Chattahoochee Council jamboree shoulder patches (JSPs), and a kit featuring plenty of other Jamboree swag, such as duffel bag, daypack, tee shirts, special troop numerals, patrol patch, etc

The council has a payment schedule to spread out the cost over 16 months (starting March 2020). If the troop is completely full (36 youth), then a rebate of $350 will be applied, bringing the youth cost down to $2,025.
Dates:
We depart Columbus, GA on Tuesday, 20 July 2021.

We start our return trip on Friday, 30 July 2021.