Scout Shop
Chattahoochee Council Scout Shop
George and Jo Jeter Scout Service Center
1237 First Avenue, Columbus, GA 31901
Due to Covid-19 our store will be closing today, Friday, March 20, 2020, at 2:00 PM EST until further notice. However, during this time you can still order the items you may need from ScoutShop.org.
Any further questions can be directed to ChattahoocheeScoutShop@Scouting.org.
Please be safe during this time, and we will see you again soon!
-Robert Sweat
Hours
10:00 A.M. - 6:00 P.M. (M-F)
10:00 A.M. - 4:00 P.M. (Sat.)
Closed (Sun.)
Map
Find us on facebook: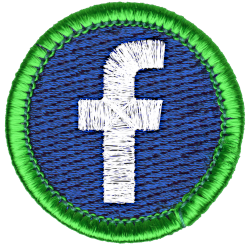 ---
West Point Scout Shop
805 Avenue C, West Point, GA 31833
Phone: 706-645-1682
Email: wpscoutshop@scouting.org
Hours
Closed (Mon.)
2:00 P.M. - 6:00 P.M. (T&W)
Closed (Th & F)
8:00 A.M. - 12:00 noon (Sat.)
Closed (Sun.)
Map