Muskogee District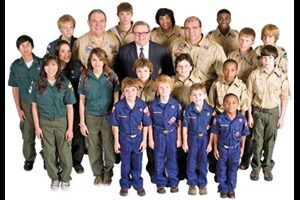 Welcome to the Muskogee District!
The Muskogee District includes Muskogee, Chattahoochee, Marion, Webster, Stuart, Quitman, and Randolph Counties in Georgia. Russell County with the southern part of Lee County in Alabama. This includes the cities of Columbus, Georgia, as well as Phenix City, and Smiths Station, Alabama.
District Leadership:
District Chairman – Earnest Grimes Earnest.Grimes@gmail.com
District Commissioner – John Floyd wisefox169@gmail.com
Muskogee District Executive – Xochi Cantu
Committee Meetings:
Second Monday of the month at 6:30pm EST at The George and Jo Jeter Scout Service Center.
District Roundtable:
Every 1st Thursday of the month at 7:00 pm EST at the St. Peter United Methodist Church. 6507 Moon Rd. Columbus, Ga. 31909
| | | |
| --- | --- | --- |
| Position | Name | Email |
| District Chairman | Earnest Grimes | Earnest.Grimes@gmail.com |
| District Nominating Committee Chair | Vacant | |
| District Commissioner | John Floyd | wisefox169@gmail.com |
| District Executive | George Henington | |
| | | |
| Vice Chair, District Finance | Eric Hood | EricmHood@gmail.com |
| District Friends of Scouting Chair | Tami Childs | Tchilds@Batson-cook.com |
| District Popcorn Chair | Kristine Scott | kscott310@gmail.com |
| District Camp Cards/Expo Chair | Tom Lytle | |
| Vice Chair, District Programs | | |
| District Boy Scout Training Chair | Mickey Edwards | |
| District Cub Scout Training Chair | Mickey Edwards | |
| District Camping Chair | Joe Bayona | JoeBayona@yahoo.com |
| District Events and Activities Chair | Roger Owens | ar1736@gmail.com |
| District Eagle Board Advancement Chair | Bill Storey | |
| District Advancement Chair | Michael Batson | Michael.J.Batson2@gmail.com |
| District Recognition Chair | Ted Whealton | |
| OA Chapter Advisor | Chris Largent | Chris@outsideworldcolumbus.com |
| Vice Chairman, District Membership | Tami Childs | Tchilds@Batson-Cook.com |
| District New Unit Recruitment Chair | Vacant | |
| District Unit Retention Chair | Vacant | |
| District School Night Chair | Vacant | |
| District Religious Emblems Chair | Merri Bolen | merri81@bellsouth.net |
| Vice Chair, Communications/Marketing | Lance Hoffman | Lwhoffman22@gmail.com |